The former President of the United States, Barack Obama is a cool guy any day and he continued to wow us with his deeds.
On his 25th wedding anniversary to Michelle, the former president interrupted Michelle mid speech at women's event at Pennsylvania Conference on Tuesday to pay her a romantic tribute. By the time he was done, many were left with teary eyes.
"I had to crash this party because today we have been married for 25 years. The idea that you would put up with me for a quarter of a century is a remarkable testament to what a saintly, wonderful, patient person you are," he said, according to People.
"It was a lot easier for me to do it, because the fact of the matter is that not only have you been an extraordinary partner, not only have you been a great friend, somebody who could always make me laugh, somebody who would always make sure that I was following what I thought was right, but you have also been an example to our daughters and to the entire country."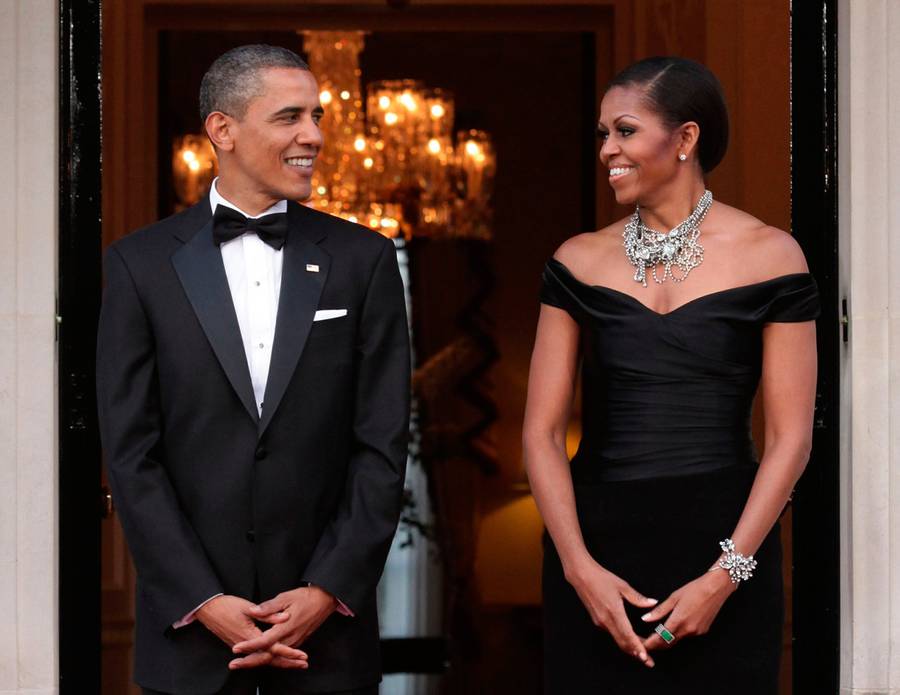 "It is truly the best decision that I ever made to be persistent enough in asking you out for a date," he added. "So, don't want to interrupt the flow of what I'm sure is a fascinating discussion, but I figured that you wouldn't mind maybe me parachuting in just to say how much I love you, how much I appreciate you, and to all the women in the audience, thanks for your indulgence," he finished.