The founder of Playboy magazine, Hugh Hefner, has died aged 91.
He founded the sexually explicit men's lifestyle magazine in 1953, died at his home, the Playboy Mansion in Los Angeles, the publication announced.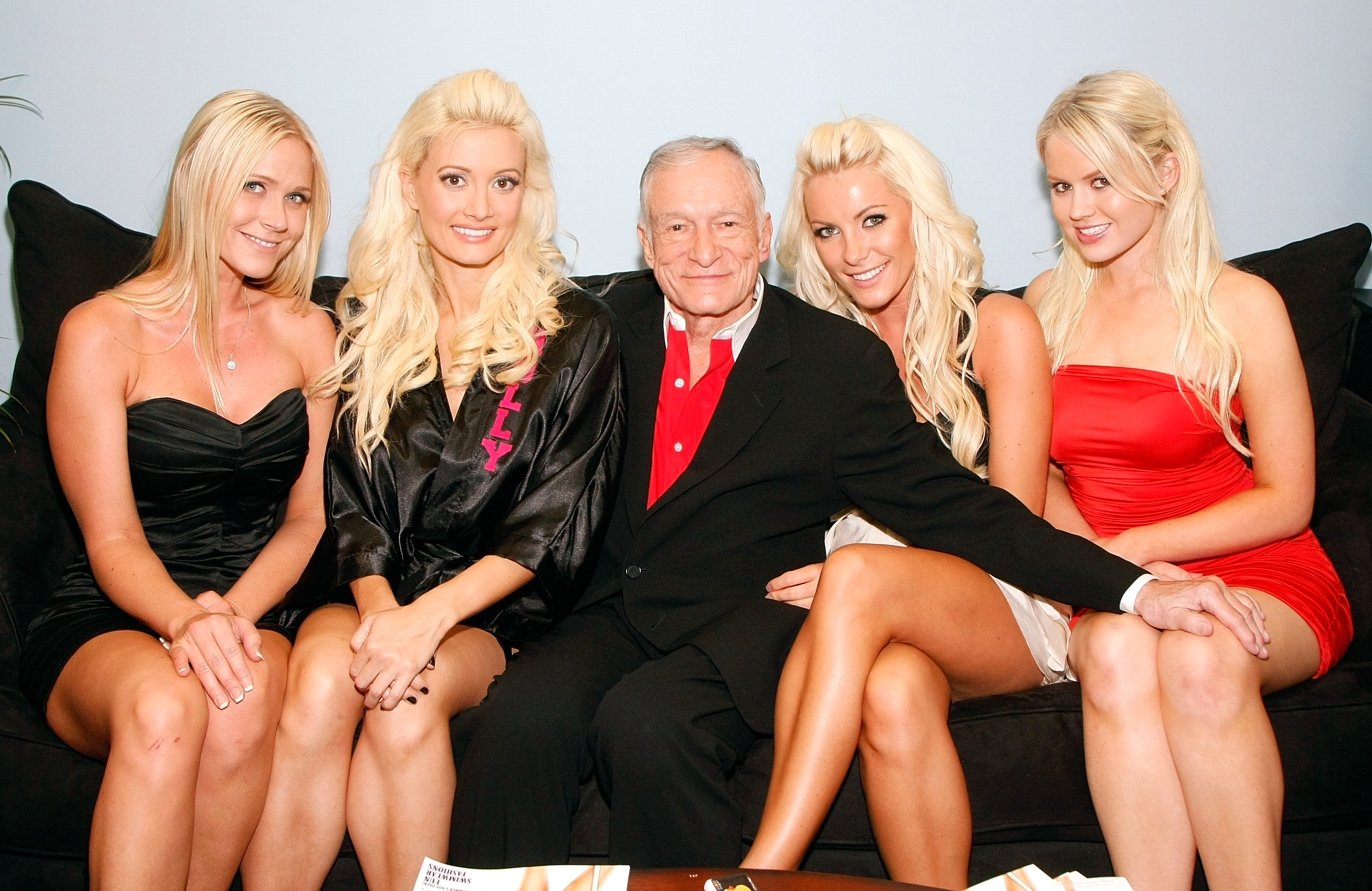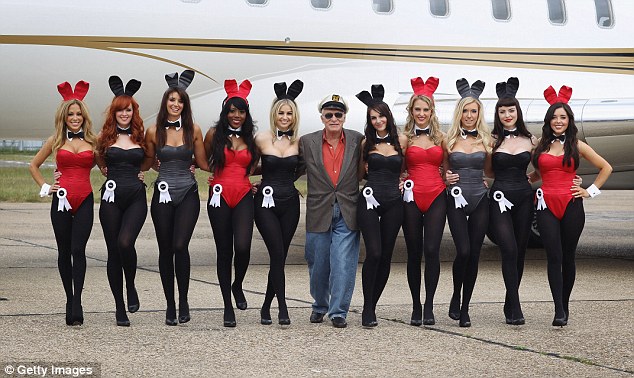 Born Hugh Marston Hefner on April 9, 1926 in Chicago, Hefner, known to most as "Hef", introduced America to the world of Playboyin December 1953 and ever since, it has been one of the most recognisable brands in the world.
He went on to claim to Esquire in 2013 that he had bedded "over a thousand" women.
The first ever issue of Playboy featured a nude Marilyn Monroe on the cover after he raised US$8000 from friends and family to launch the magazine. It was produced in his kitchen and carried no date because he was sure the title wouldn't make it to a second issue.
By the end of his life he had built a multi-million dollar empire of clubs, casinos, clothing, mansions, movies, perfumes and much more.
Afterwards, Hefner credited Monroe for his fame and told Vanity Fair he has reserved a crypt next to the starlet for US$75,000 at the Westwood Village Memorial Park mausoleum.
Hefner is survived by his wife Crystal, four grown children, Christie, who served as CEO of Playboy Enterprise for more than 20 years, David, Marston and Cooper, who currently serves as Chief Creative Officer at the company, Playboy said.
"There were chunks of my life when I was married," he told Esquire. "And when I was married, I never cheated. But I made up for it when I wasn't married. You have to keep your hand in."
A statement from Hefner's son, Cooper, said his father "lived an exceptional and impactful life" and credited him for "advocating free speech, civil rights and sexual freedom" and I chose it because it's a fresh animal, shy, vivacious, jumping — sexy."
Hefner purchased the Playboy Mansion in 1971 where he lived until his passing.
Hefer sold the mansion to his neighbour, also the manufacturer of Twinkies, for US$200 million in June under the agreement that Hefner would be able to live there until his death.
"Playboy fought for what became women's issues, including birth control," Hefner told Vanity Fair in 2010.
Throughout his time at the mansion, Hefner famously housed multiple young women known as "Playmates". The most famous of the Girls Next Door are Hefner's former girlfriends, Holly Madison, Bridget Marquardt and Kendra Wilkinson
Hefner's Playboy fortune sits at an estimated $43 million. His marriage to Crystal Harris, six decades his junior, in 2012, is his third.
"In my wildest dreams, I could not have imagined a sweeter life," he told The Hollywood Reporter in 2011.
"Playboy soon became forbidden fruit for teenagers and a bible for men with time and money, primed for the magazine's prescribed evenings of dimmed lights, hard drinks, soft jazz, deep thoughts and deeper desires," Associated Press reported.
In a 1992 interview with the New York Times, Hefner said he was most proud "that I changed attitudes toward sex. That nice people can live together now. That I decontaminated the notion of premarital sex. That gives me great satisfaction."